I like to work with my hands;  I derive satisfaction from a finished project. And if tasked with a project of tearing something apart . . . well, I've loved demolition work since I was a three-year-old playing with Lincoln Logs!  In fact, I was a bit jealous when I recently passed through a village and saw a man tearing down a house with nothing but a crowbar. I wasn't the only one wanting a piece of the action: a seven-year-old with a hammer was helping out too!
A psychologist might translate all that into abstract child development principles like autonomy and empowerment. But when we talk about solutions to poverty, these same ideas come into play. We want individuals and communities to be empowered, and to have the autonomy to utilize resources according to their own preferences.  Tearing down a house with your crowbar, then building a new one, gives evidence of empowered people who can shape their own destiny.
But doesn't the image of the man with the crowbar also reveal some vulnerability?  After all, whatever can be torn down with a crowbar can also be demolished by a minor earthquake.
Along that line, if empowerment through a rural mango processing facility was the only objective, we could have perhaps designed a dehydrator, devised systems, trained employees, and left the scene. Doing so could have granted them autonomy, leaving villagers with the resources to shape their own destiny. But our employees have unanimously pressed the Java Bite management team (many of whom are "outsiders") to "hang around" because we still have so much yet to tackle in areas like process improvement, product development, and marketing.  In many ways, we are walking a fine line between avoiding vulnerability while encouraging autonomy and empowerment.
Manufacturing and distributing food are complicated undertakings that require knowledge, skill, and care in all aspects of the value chain. Maybe empowerment is something that happens over the longer term and not the short term. Because when the farmers and villagers we work with try to grasp the magnitude of the risks associated with autonomy and empowerment, we are told that they would probably return to the menial tasks of small-scale farming and gravel-making if we encouraged them to try to "go it alone" at this stage of our development.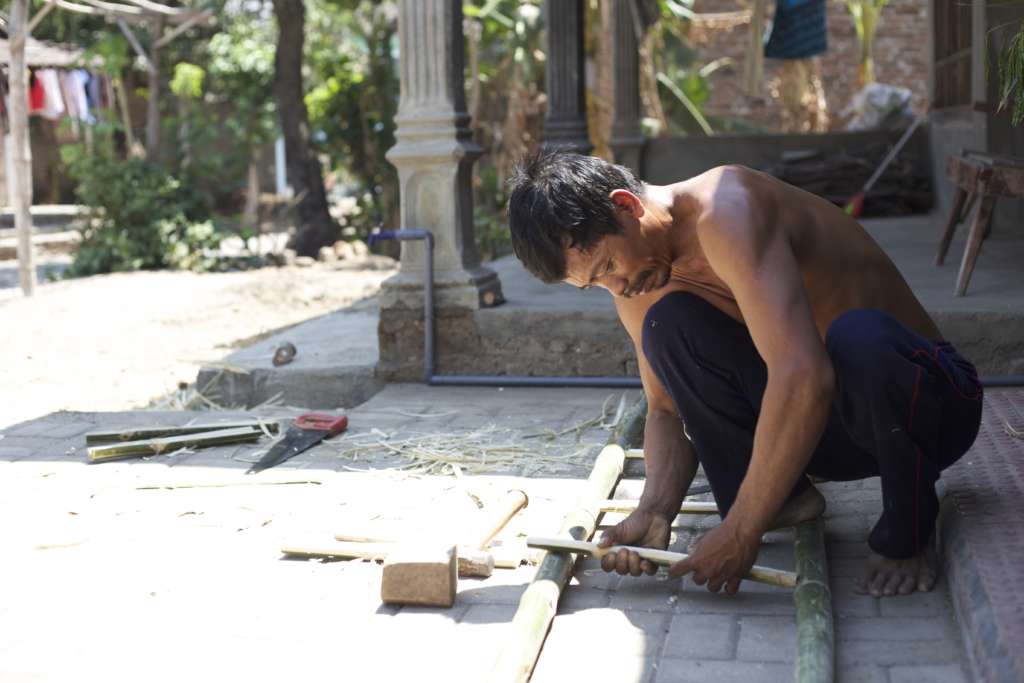 As we "build people to build a nation," our objective has become one of trying to create an increased sense of autonomy and empowerment while at the same time trying to decrease the sense of vulnerability. More than simply building a business, meaningful community development has to do with building human capabilities and mindsets.
You probably didn't think that a bag of dried mangoes could contain abstract ideas like empowerment, autonomy, and vulnerability.  But the next time you taste the sweet, natural flavor of the slices in a bag of Java Bite dried mangoes, know that the product was produced with a view to building the people who produced those mangoes for you.